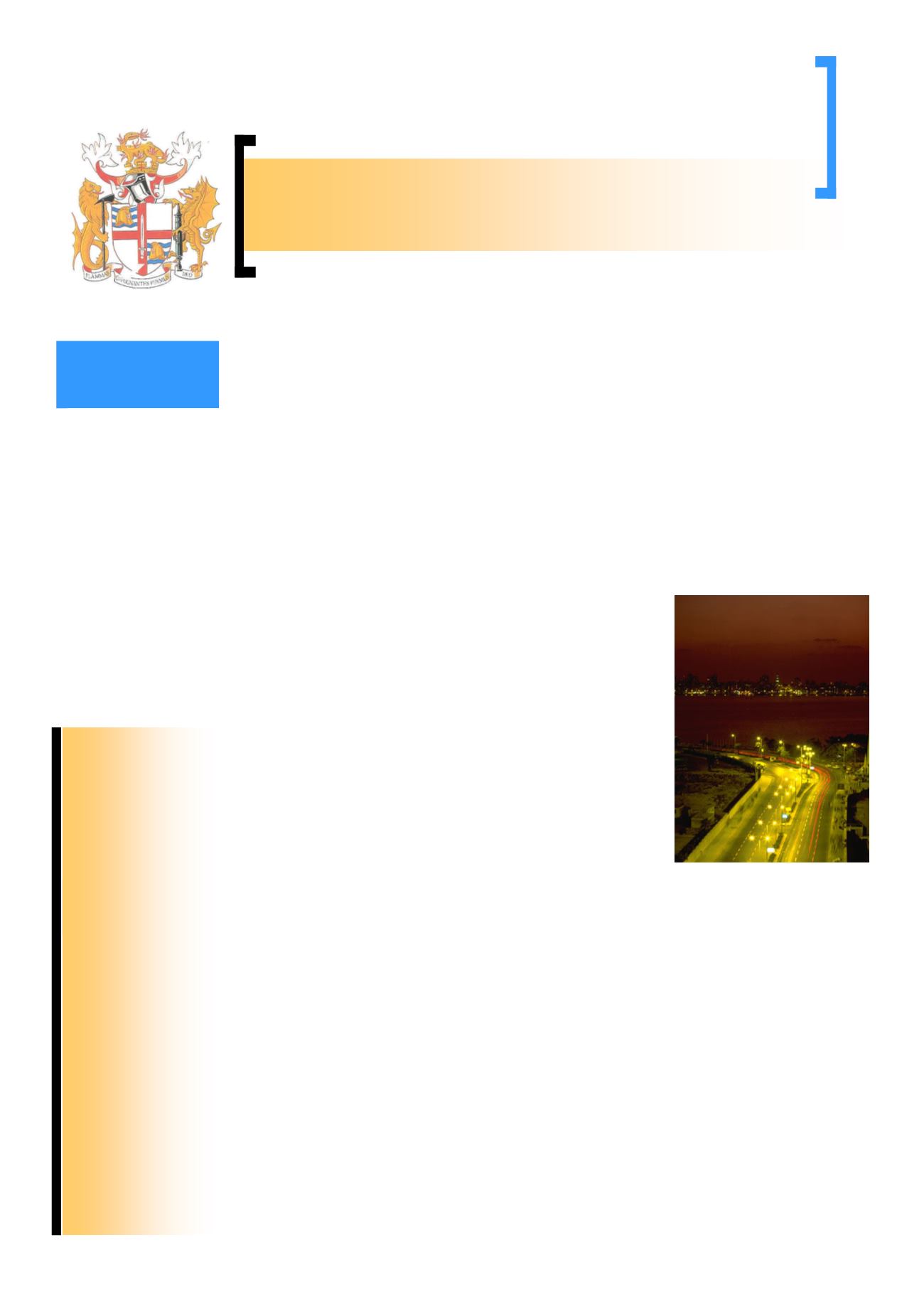 answer!
The masters—no not the golf
society!!
More where the master of the
company can advise us on the
corporate issues and the way
forward.
Environmental issues
Yes, a new newsletter to
celebrate a whole raft of
changes that are coming our
way.
This new style will include
import from a range of
sources, members,
committees, past Masters and
even the clerk herself!!
Our objective here is to have a
range of short columns on
specific headings, which will
give members a different view
on the workings of the
company.
So what are we in store for??
The Market— a column that
outlines issues which effect
our everyday business…
legislation, Hr matters,
management theories, all can
be part of this column and
whilst the editor will have an
input we hope - nay, we look
to some feed back from you!!
The Arm Chair— Information
from past Masters on the
terms and procedures of the
company.. How many of you
know the origins of a loving
cup? Why is it used in
company dinners?. Well only
past Masters can tell us that—
we hope!
Clerk's Desk From that
illustrious place where we all
get our information – by post!
And often wonder what to do
with it!! We will seek to obtain
from Margaret news on
current and future events.
Open forum—Okay, you have a
better name?, Then tell us! But
this is going to be the place
where you can have your say,
raise a question!! Expect an
E V E R Y T H I N G C H A N G E S ! !
T H E M A S T E R S
Much has happened over
the last months and we are
continuing to develop the
Company for the 21st
century. This news letter is
an example.
Over the coming months we
aim to develop a web site,
providing full information
on the Company as well as
a bulletin board and
hopefully, this newsletter
also produced
electronically.
To continue with our
development and to
improve our
communications we also
plan to have a formal e-
mail address so that
contact with the clerk can
be easier.
I hope to advise members
of some of the issues
facing us and inform you
how we intend to deal with
them.
T H E W O R S H I P F U L C O M P A N Y O F F I R E F I G H T E R S
M A Y 2 0 0 3
I S S U E 1
B L A Z E
I N S I D E T H I S I S S U E :
T H E M A S T E R S
1
T H E M A R K E T
1
T H E A R M C H A I R
2
C L E R K ' S D E S K
2
O P E N F O R U M
2
Environmentalists are concerned
about the effects of street lighting
on our view of the stars and
heavens!!
Does this concern you?
S P E C I A L P O I N T S
O F I N T E R E S T :

The Masters - the cor-
porate way forward..
The internet.. our web-
site, our plans for the
future

The Market— A new
piece of legislation..
'Company Directors
(Health & Safety) Bill'