<!########################################MAIN PAGE BODY CONTENT-->
The Worshipful Company of Firefighters
During the current COVID-19 pandemic, the Master and Upper Warden of the Worshipful Company of Firefighters have been tasked with forming the Worshipful Company of Firefighters Emergency Strategic Coordination Board (ESCB), which includes other members based upon the necessary skills and responsibilities required to ensure the Company continues to function in such unique circumstances.
The ESCB will deal with all Company business until such times as normality, in whatever form that emerges, returns.
The objectives of the ESCB are to:
Maintain Continuity of the Company
Contact and monitor all of our Membership to ensure their health and wellbeing are being satisfactorily maintained
Make urgent decisions required during this exceptional period and to keep all members informed and updated on a regular basis on Strategy and Actions.
If you need to contact the Company for any reason , please continue to contact the Clerk via the usual methods - email (preferred) - or telephone to the Office Number 0207 6001666.
The prime objective and intention of The Worshipful Company of Firefighters is to promote the development and advancement of the science, art and the practice of firefighting, fire prevention and life safety. It also encourages good professional behaviour and an exchange of information between Members of the Company and others who work in allied fields.
The Company has undertaken to maintain the traditions and customs of the City of London and to pledge support to the Lord Mayor and Aldermen in all matters relevant to the life and dignity of the City.
FIRE NEWS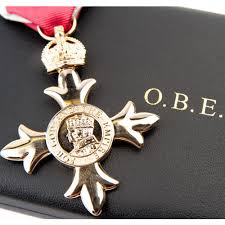 Queen's Birthday Honours
Awarded for prominent national or regional roles and to those making distinguished or notable contributions in their own specific areas of activity.
COMPANY NEWS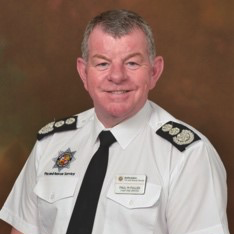 Liveryman Paul Fuller CBE, QFSM, DL
It is with much sadness that the Company has been informed of the passing of Liveryman Paul Fuller aged 60 years after a short illness.
The Worshipful Company of Firefighters Charitable Trust
Closely associated with, but operating as a separate entity from the Worshipful Company of Firefighters, the Charitable Trust is a registered charity (number 1182241) with ten Trustees who are responsible for all aspects of its operation and are all members of the Worshipful Company.
The Charitable Trust realises that the world of the Fire Industry and the Fire and Rescue Service, like many sectors, is changing at a considerable pace and we will shortly be looking at the current core charities to see if these reflect the changing environment. We will also consider what else we can do in the youth and young persons sector. This draws on one of "Aims and Objectives" of the Company and the Charitable Trust in providing opportunities to promote responsible and good citizenship for future generations.
READ MORE...