<!########################################MAIN PAGE BODY CONTENT-->
The Worshipful Company of Firefighters Charitable Trust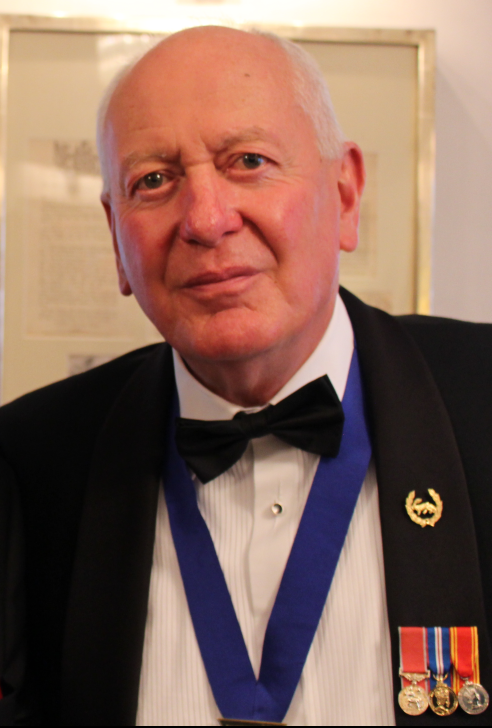 Bruce Hoad OBE (Chairman)
Worshipful Company of Firefighters Charitable Trust
Charitable Trust Objectives
The Worshipful Company of Firefighters Prime Objective and Intention is to promote the development and advancement of the science, art and the practice of firefighting, fire prevention and life safety. It also encourages good professional behaviour and an exchange of information between Members of the Company and others who work in allied fields.
The Company has undertaken to maintain the traditions and customs of the City of London and to pledge support to the Lord Mayor and Aldermen in all matters relevant to the life and dignity of the City. The Charitable Trust in supporting these intentions is also bound by the Trust Deed as approved by the Charities Commission. These are:
a) The advancement of public education in fire safety matters and in furtherance thereof to award scholarships or bursaries or prizes for people involved with or associated with firefighting rescue or fire safety who in the opinion of the Trustees would benefit from the scholarship,
b) To establish and support a museum and/or to accept gifts or loans of equipment and artefacts, and
c) To support such charities and charitable purposed as the Trustees shall decide.
In reviewing those Charities, the Trust Board will give priority too but not necessarily exclusivity to the following five categories have been agreed:
1. Young People, Leadership, Development and Responsible Citizenship,
2. Education and Research Projects,
3. Fire and Rescue Heritage,
4. National Charities Associated Fire and Rescue and the Fire Industry, and
5. Lord Mayor's, Livery Company and City of London Charities.