<!########################################MAIN PAGE BODY CONTENT-->
The Queen's Green Canopy - Tree Planting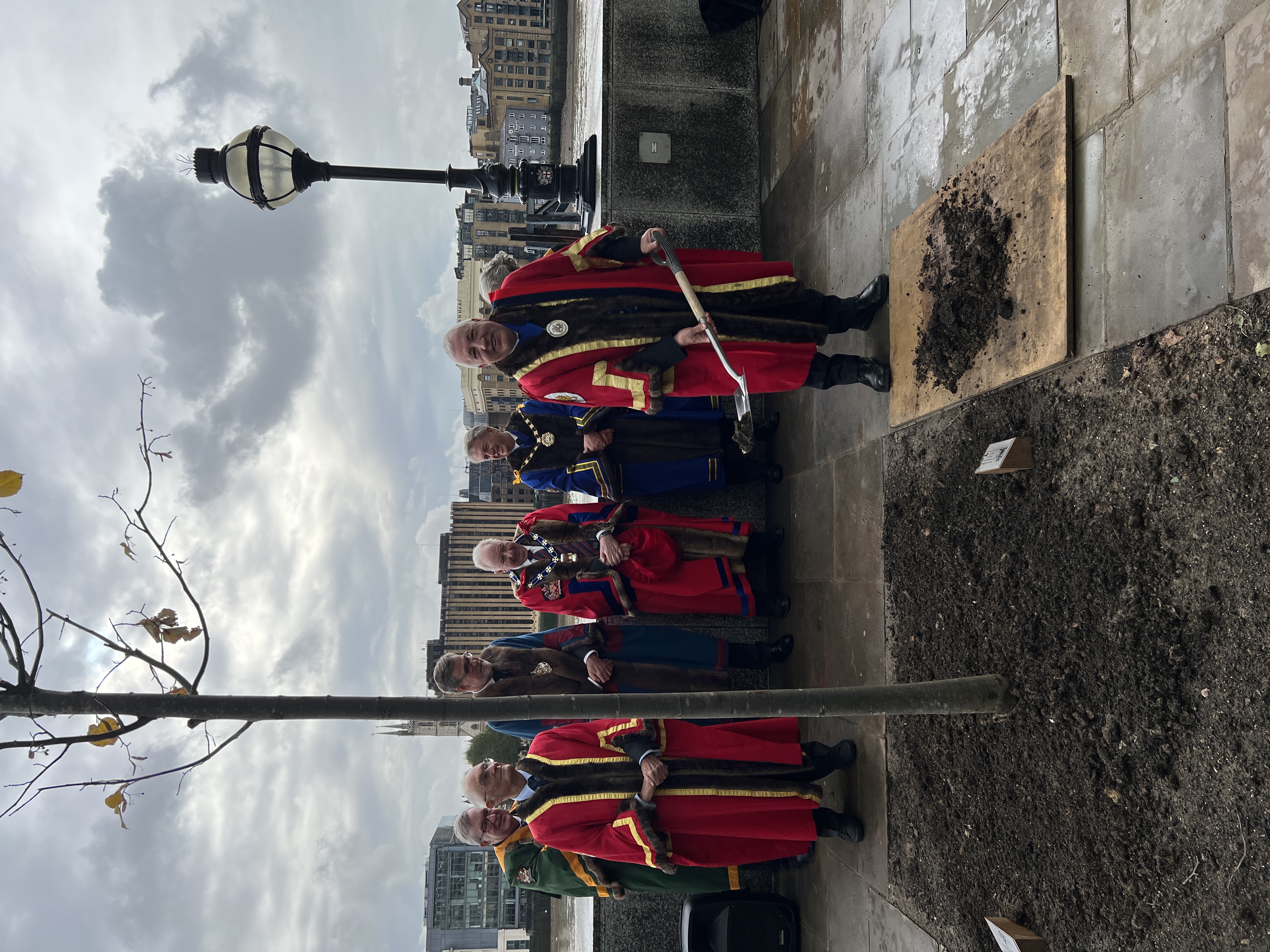 On November 3rd the Master, accompanied by Renter Warden David Holt attended a ceremonial tree planting ceremony on the Thames riverside at Swan Lane. The event was organised by the Worshipful Company of Educators, who hosted a Modern Liveries Dinner in October. The aim was to have the tree serve as a representation of the Modern Liveries and their pride in Her Majesty's unfaltering service to the United Kingdom and the Commonwealth.
The Queen's Green Canopy started as a tree planting project across the UK to commemorate Her Majesty's Platinum Jubilee in 2022. Following the death of Her Majesty, The King extended the project until March 2023 to allow those who wished to plant trees in memoriam to The Queen to do so. You can find more information on the project at https://queensgreencanopy.org/
The photographs show our Master participating in the planting ceremony and a group view of those attending on behalf of the Modern Liveries Companies.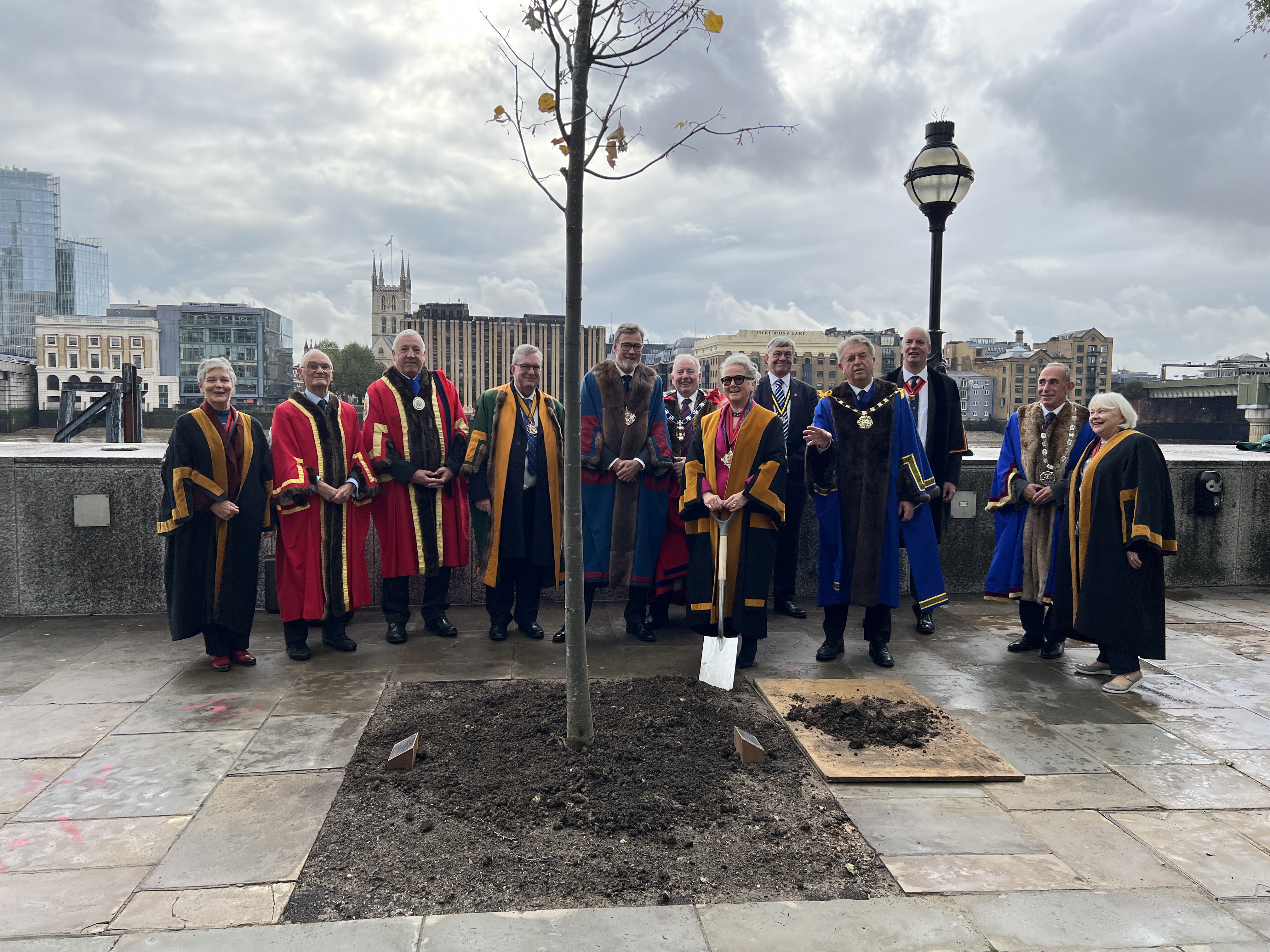 <!########################################END OF MAIN PAGE BODY CONTENT-->