<!########################################MAIN PAGE BODY CONTENT-->
Beds FRS: Leicestershire Fire and Rescue Service's Hazard Express visits Bedfordshire Fire and Rescue Service HQ
Yesterday Bedfordshire Fire and Rescue Service (BFRS) welcomed Leicestershire Watch Manager and Road Safety Manager, Paul Speight, to Kempston Headquarters to demonstrate their brand-new Hazard Express 'Virtual Insanity' Experience, built into an Iveco van.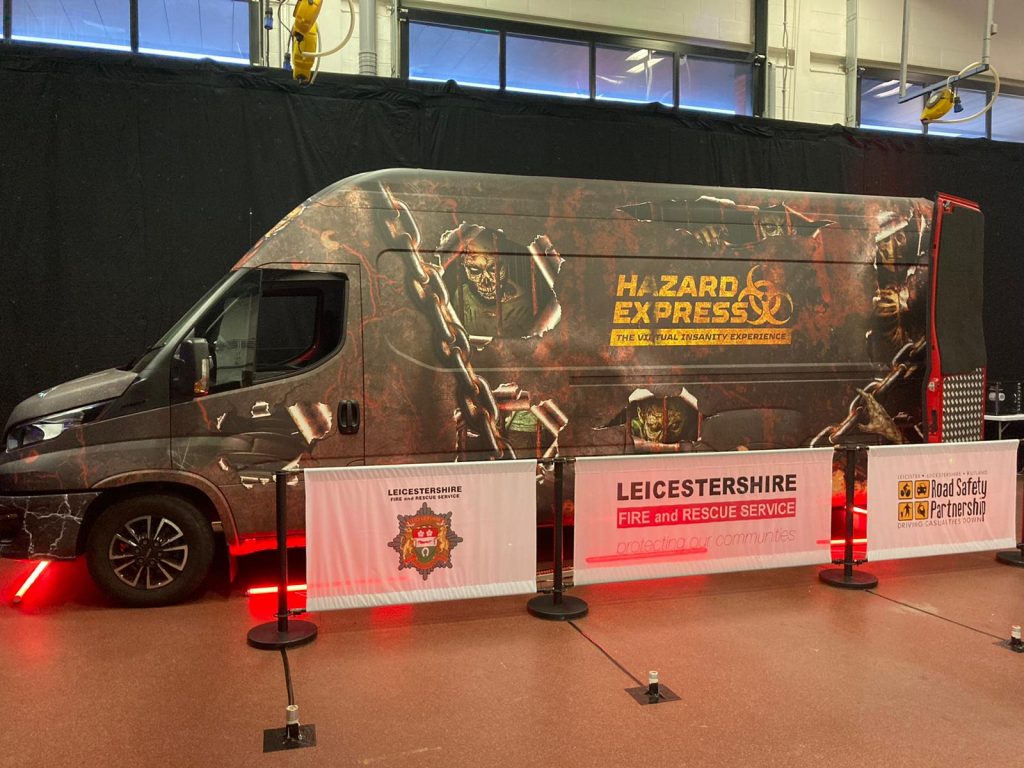 This new technology brings road safety learning into a new era, utilising virtual reality to engage, entertain and educate not only young drivers, but also experienced drivers.
BFRS will have its own road safety awareness vehicle coming soon to Bedfordshire Fire and Rescue Service. This is going to be joint funded by BFRS and the Police and Crime Commissioner (PCC). Once it arrives the vehicle will be attending local schools and events with our collaborative partners as part of the Service's commitment to deliver on our mission to make Bedfordshire safer.
The Hazard Express, immerses its passengers into a real-world scenario on British roads using VR-360 headsets and shows one of several powerful and educational road safety films including:
Young drivers using mobile phones, not wearing seatbelts and being involved in a tragic accident
Pedestrian collision experience

90-second life saver: Motorbike

Alternative endings- how to avoid an accident

90-second life saver: push bike

British Horse Society- do's and don'ts.
The upcoming Road safety Awareness vehicle housed at Bedfordshire Fire and Rescue could feature up to 21 virtual reality films.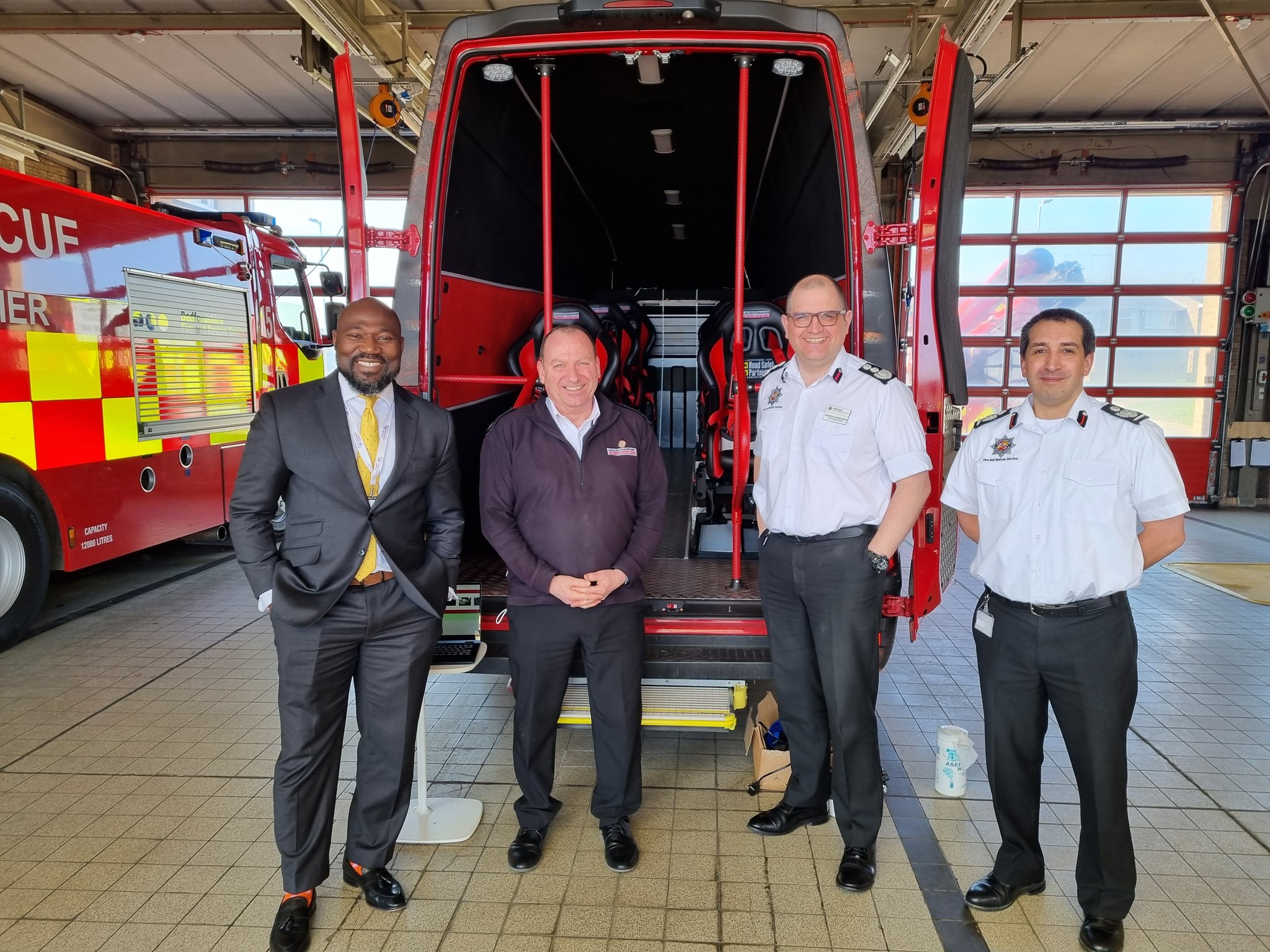 The Virtual Insanity Experience was enjoyed yesterday by Chief Fire Officer Andrew Hopkinson, Deputy Chief Fire Officer Chris Bigland and Chair of the Bedfordshire Fire Authority, Cllr John Chatterley.
Cllr Chatterley said; "It was great to experience the new technology personally and to understand how this will be presented to young drivers by virtually demonstrating hazards on the roads. It is an excellent innovation and I look forward to the arrival of the vehicle in Bedfordshire."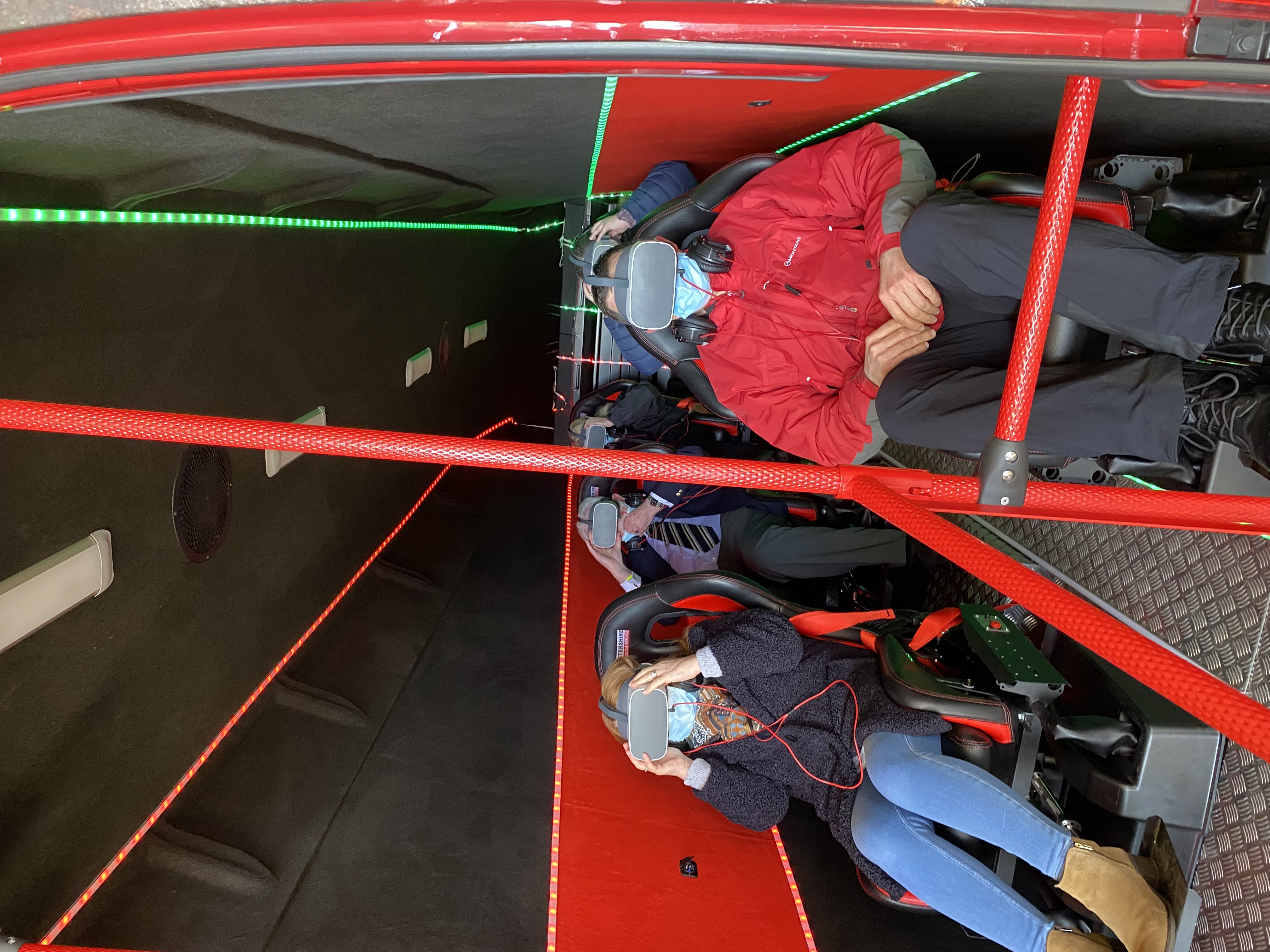 It was also great to welcome Bedfordshire Police and Crime Commissioner, Festus Akinbusoye who tweeted; "Thank you to Paul Speight for showing me this fantastic virtual reality hazard express van which will soon be a mainstay in Bedfordshire shortly. I am pleased to have part funded this with BFRS. Its benefit will massively impact our shared community safety focus."

<!########################################END OF MAIN PAGE BODY CONTENT-->