<!########################################MAIN PAGE BODY CONTENT-->
Firefighters Memorial Trust - Annual Wreath Laying
The annual wreath laying of the Trust is normally preceded by a church service, followed by a procession to the Firefighters Memorial opposite St Paul's Cathedral. This year, because of the pandemic, there were serious restrictions imposed on the wreath laying ceremony, which took place on Sunday 6th September. Only a few of the principal wreaths could be laid formally. All other wreaths were, with appropriate dignity, placed in position by the few Trusties allowed to attend the event.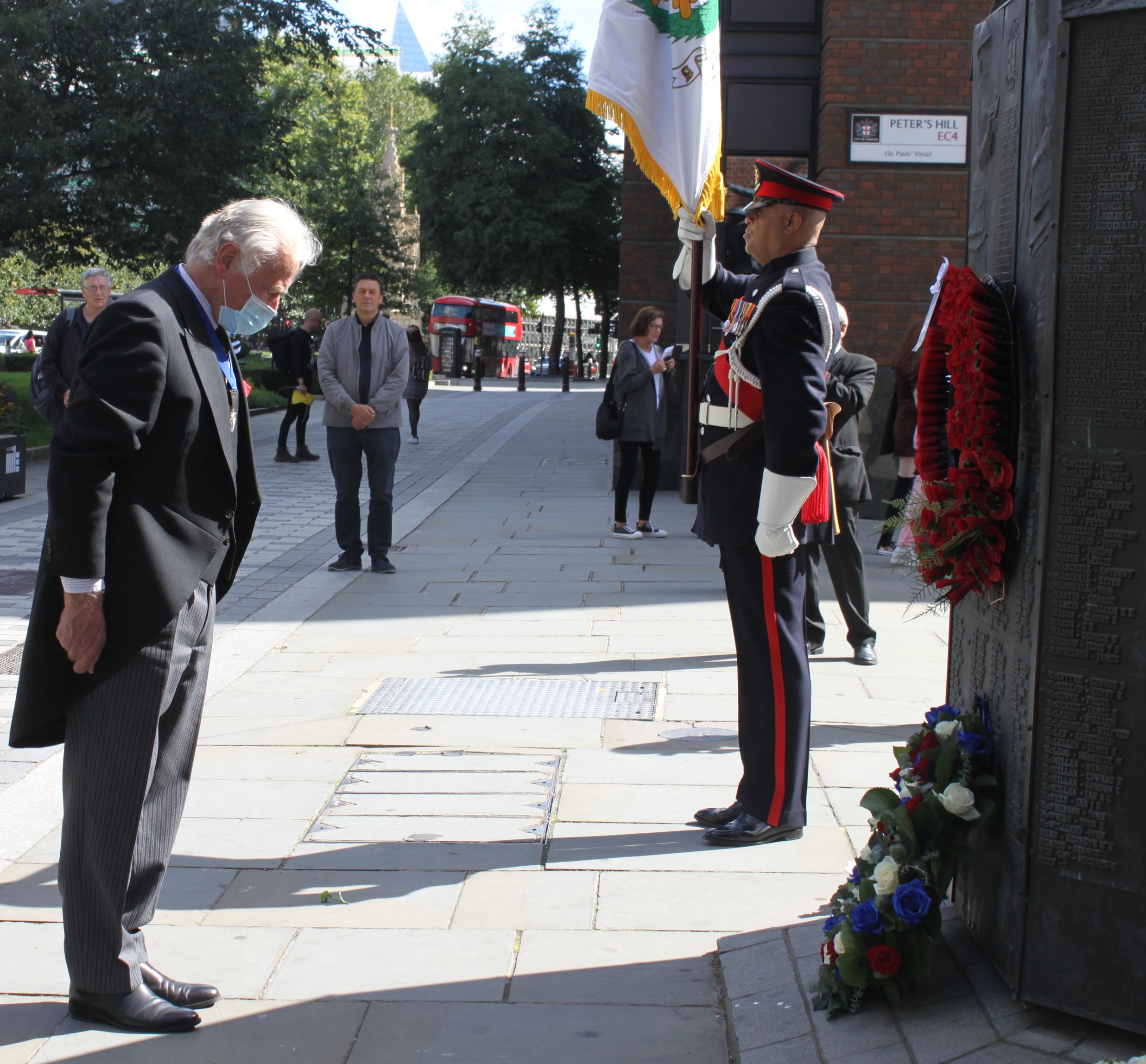 The wreath of the Princess Royal, Patron of the Trust, was laid by the Chief Operating Officer of the Trust, Alan House. Past Master Colin Livett, Chairman of the Trust, laid the Trust's wreath and Trustee Cyndy Harper laid the bereaved families wreath. Roy Wilsher, Chair, National Fire Chiefs Council laid the wreath on behalf of all Fire and Rescue Services. The Chaplain to the Trust, Mia Hilborn, laid the UK Chaplains' wreath and said a short prayer. Tyrone Robinson, the Ceremonial Officer, lowered the Trust's flag during a one minute silence.
The photographs show Past Master Livett after laying the wreath for the Trust, and our Company wreath at the foot of the monument.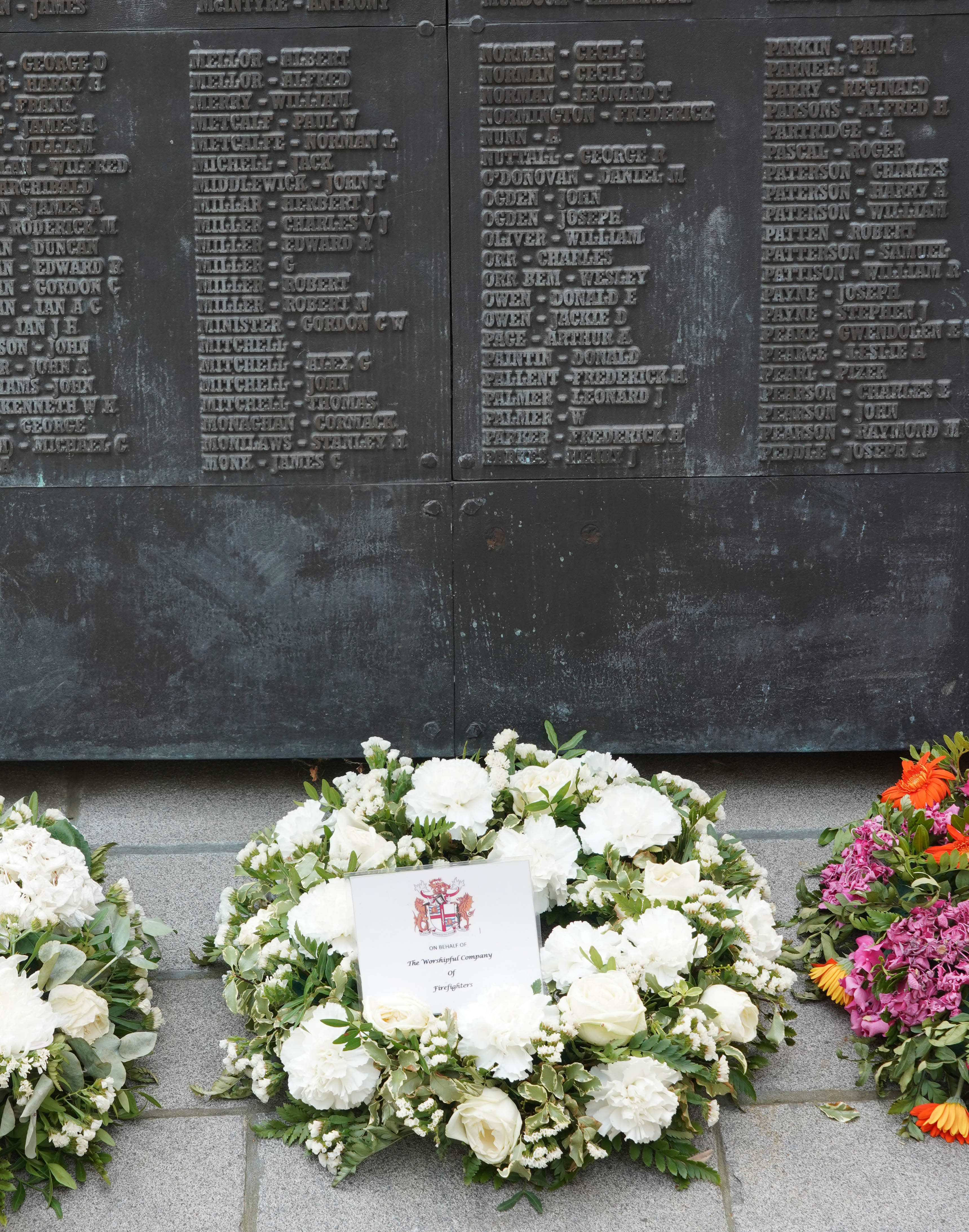 The full ceremony is planned for next year on Sunday 5th September 2021.

David Holt – PRM Committee

The photo taken during the ceremony was supplied by Alan House.

<!########################################END OF MAIN PAGE BODY CONTENT-->