<!########################################MAIN PAGE BODY CONTENT-->
Surrey FRS Open Day
Surrey Fire & Rescue Service Open Day – Reigate Fire Station
On Saturday July 20th we returned to Reigate Fire Station to take part in the Surrey Fire & Rescue Service Open Day.
The Worshipful Company of Firefighters displayed memorabilia and information at this event, at which there was a large attendance by the public.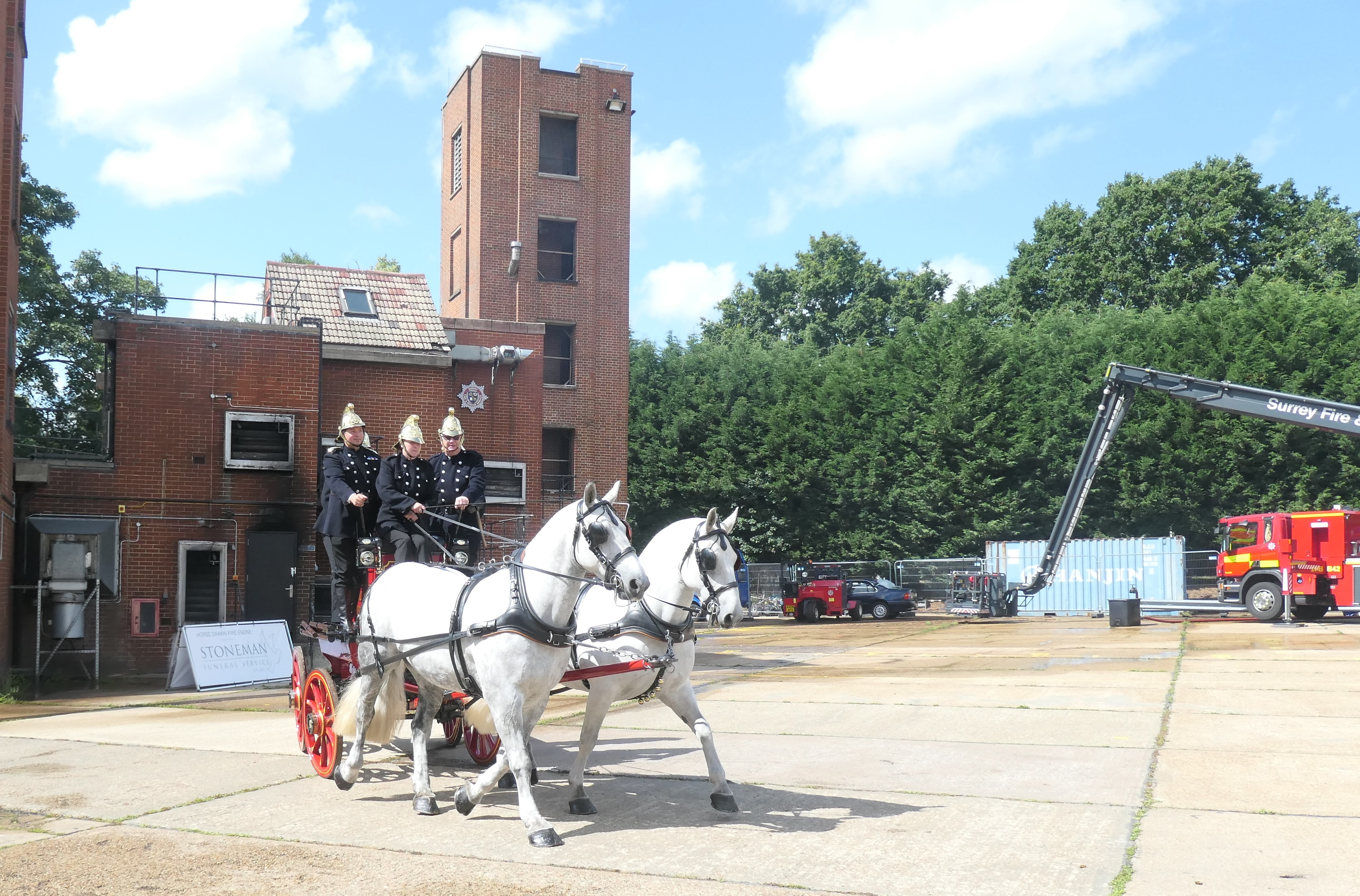 The centrepiece of our contribution was a display by The Massey Shaw Historic Firefighting Demonstration Team. A horse-drawn manual pump supplied by Liveryman Tony Drewitt gave a faultless demonstration of extinguishing a fire at the second floor level of the drill tower, aided by a crew co-opted from the audience to operate the pump handles.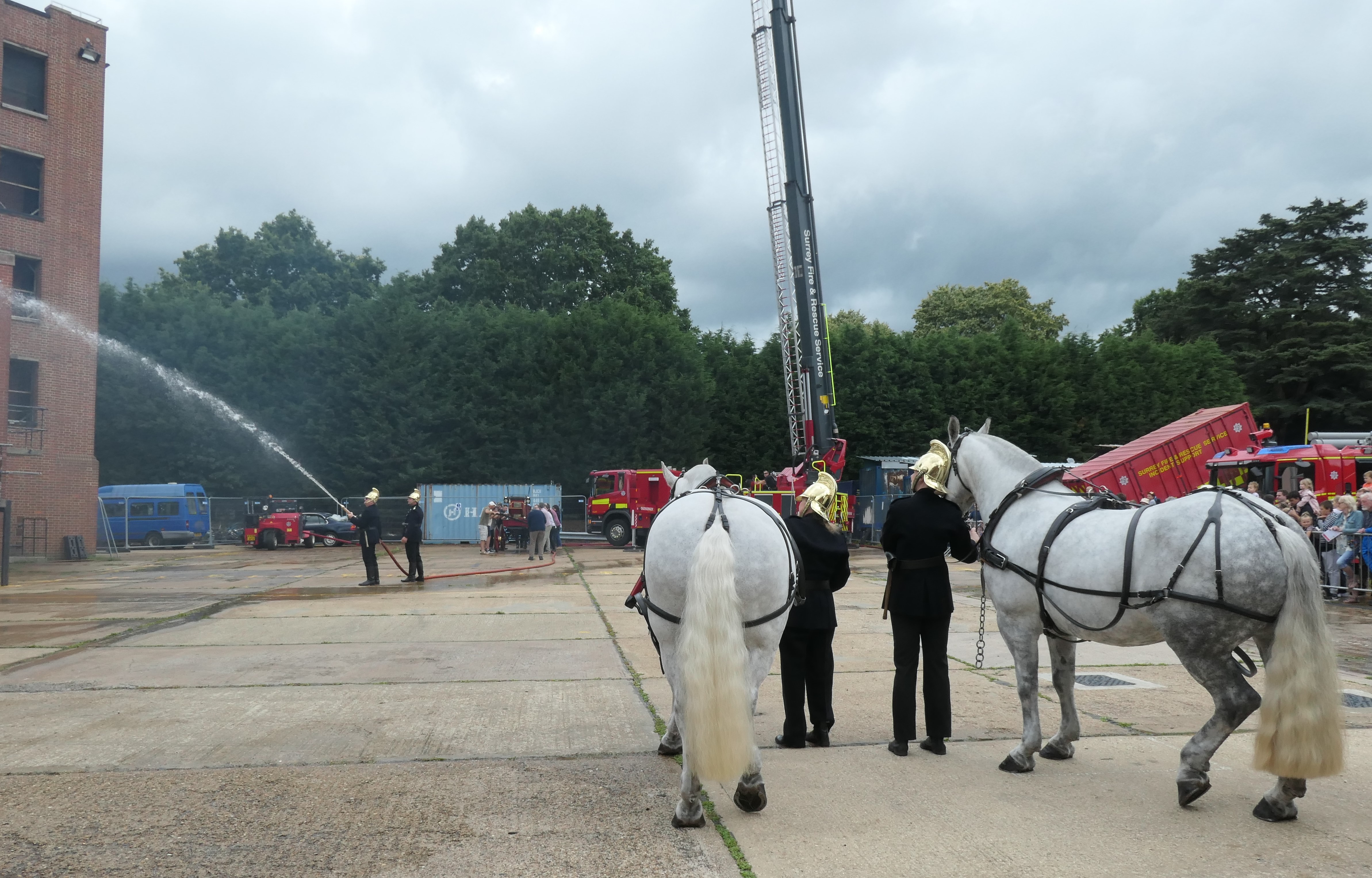 An expert commentary was provided by Past Master Hoad, who described an incident that took place in near by Redhill at the premises of Messrs. J. Stoneman and Sons, Undertakers, in February 1919.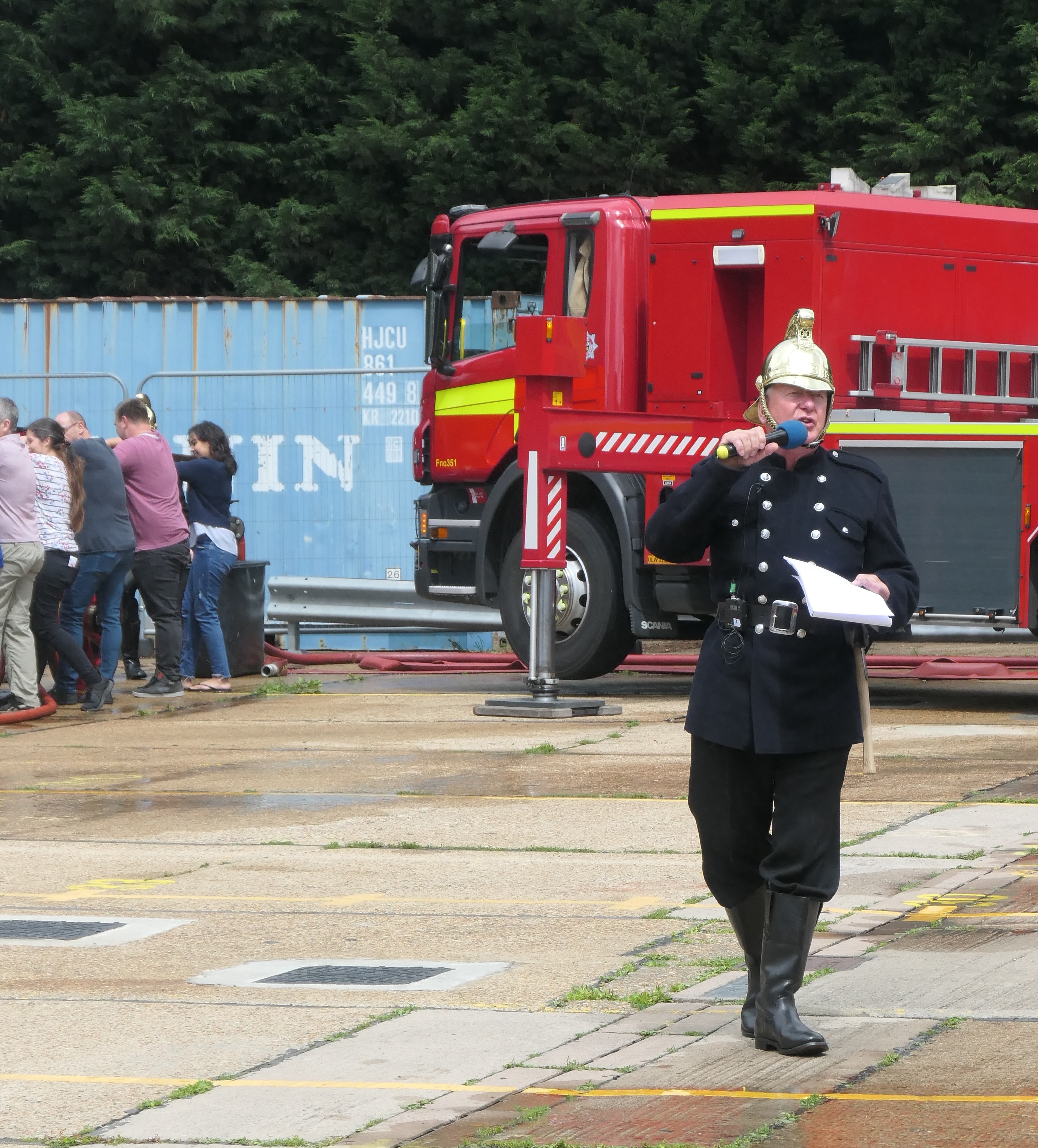 Many thanks to Tony, his family, including Freeman Joanne Moore, and colleagues for putting on such a splendid event to raise the profile of the Company and historic firefighting apparatus.

<!########################################END OF MAIN PAGE BODY CONTENT-->