<!########################################MAIN PAGE BODY CONTENT-->
Firefighters Focus on A421 After Serious Accidents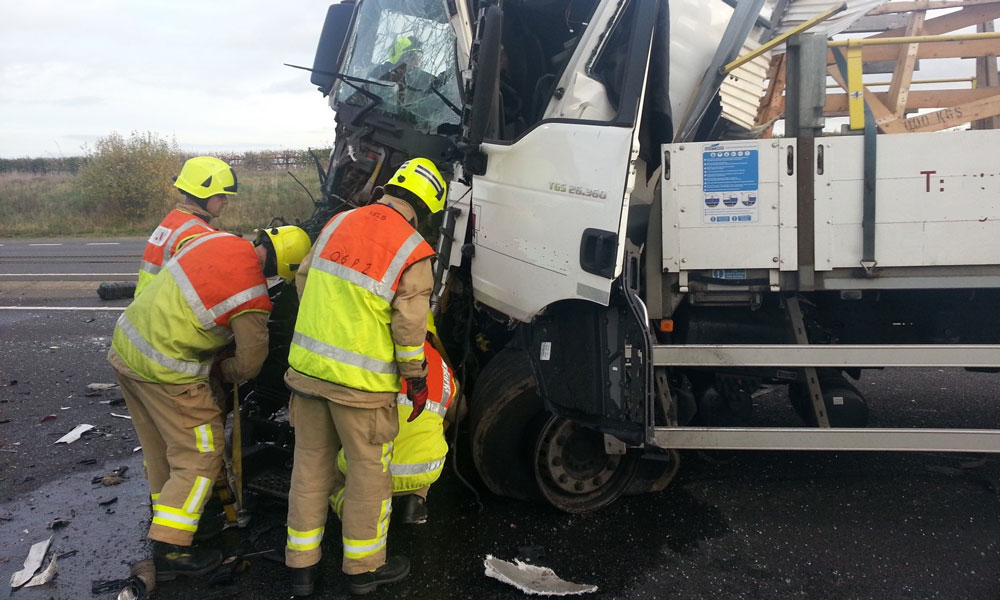 On Friday 10 November there were two serious road traffic collisions on the A421 between Bedford to St Neots 'Black Cat' roundabout and another in Luton.
During National Road Safety Week (20-26 November) firefighters from Bedfordshire Fire and Rescue Service will be focused on talking to drivers about their experiences of accidents on the A421, which is becoming an increasingly regular location for incidents that require them to provide medical trauma care and technical rescue operations when releasing trapped drivers from their vehicles.
Recent figures produced by highway maintenance company Amey on incidents on the A421 reveal that these Road Traffic Collisions (RTCs) were a result of:
63 (41%) failure to look properly
24 (16%) tail end shuts, 17 on slip roads to roundabouts
21 (14%) failure to judge the other vehicle's path or speed
14 (9%) speed
13 (8%) following too close
16 (10%) not spotting cyclists, 9 as a result side impact
On Friday 10 November at 14:41hrs fire and rescue crews attended their first serious RTC of the day when an LGV was involved in a collision with traffic near to the Black Cat roundabout. The incident caused serious injuries to the driver of the vehicle and required the eastbound lane of the A421 to be closed for over five hours.
Firefighters from Kempston, Bedford and Sandy attended, supported by the Specialist Rescue Unit from Kempston. They used heavy rescue equipment, a working platform, high-capacity Paratech stabilisation equipment and Lukas and Holmatro cutting equipment to free the casualty. They provided medical trauma care to the casualty alongside Ambulance Service colleagues before being taken to hospital. The Police are investigating the incident.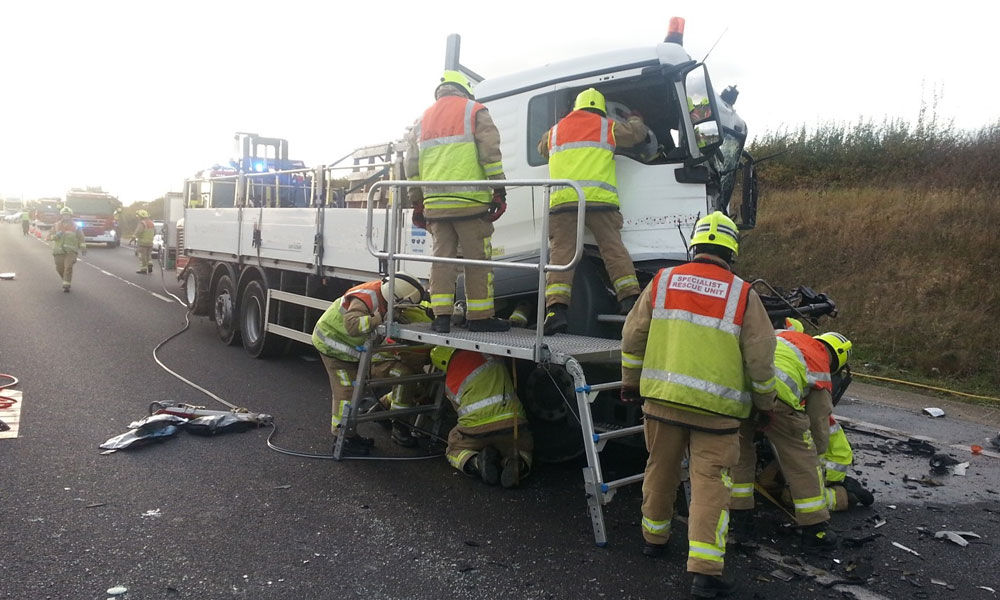 The second incident on the A421 occurred at 18:48hrs also on the eastbound lane of the road and at the A6/A603 intersection. This involved five cars and fortunately no one was trapped in their vehicles. Firefighters from Kempston and Bedford assisted Ambulance Service colleagues with medical casualty care and oxygen therapy and two people required to be taken to hospital.
In the early hours of Saturday morning (at 00:46hrs on 11 November) fire crews from Luton and Stopsley Community Fire Stations, supported by the Stopsley Specialist Rescue Unit, attended an RTC on Hatters Way, Luton, involving one car and one van. They released two casualties using hydraulic cutting equipment, stabilisation blocks, a raised working platform and a 'Rhino' saw. One casualty was stabilised by a doctor on scene and both were conveyed to hospital by the Ambulance Service.
Group Commander Andy Draper said: "I'd like to commend our Firefighters for their excellent work at all these incidents. Crews worked hard, alongside our emergency service colleagues, to provide critical medical care for the casualties and to release them from their vehicles in a timely manner.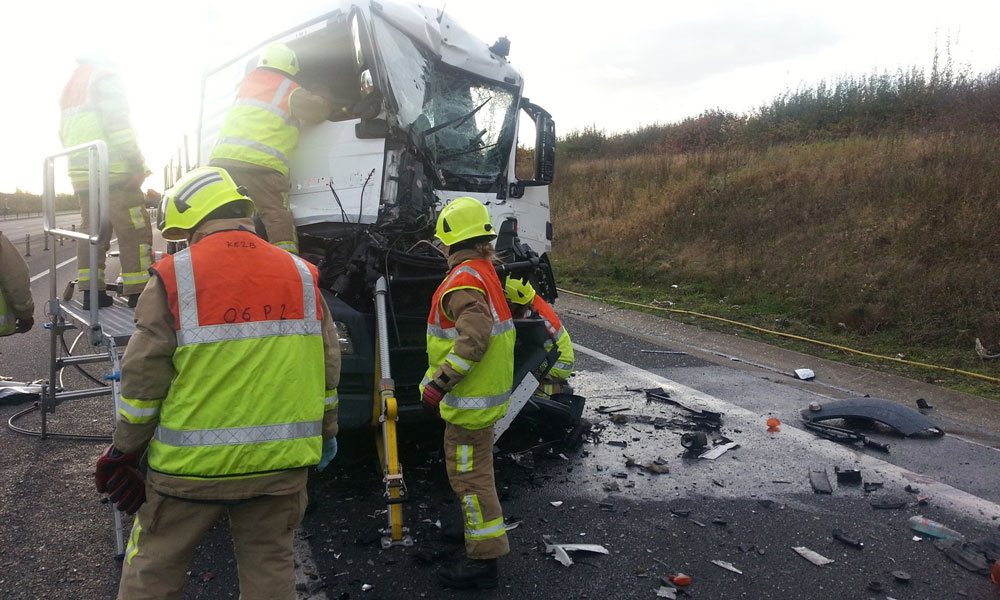 "We are increasingly concerned about incidents on the A421 along its whole length and would ask drivers to stay alert when travelling on this dual carriageway route. Be careful to judge other vehicles' speed, avoid distractions and keep a good distance between yourselves and other road users.

"Next week is National Road Safety Week coordinated by Brake, the road safety charity, and crews from Bedford will be visiting the BP and Marston petrol stations on the A421 talking to drivers about the hazards and very significant risks associated with not paying full attention while travelling on our county's major roadways, and specifically the A421."

<!########################################END OF MAIN PAGE BODY CONTENT-->