<!########################################MAIN PAGE BODY CONTENT-->
Eleven students graduate from Cambridgeshire FRS Firebreak course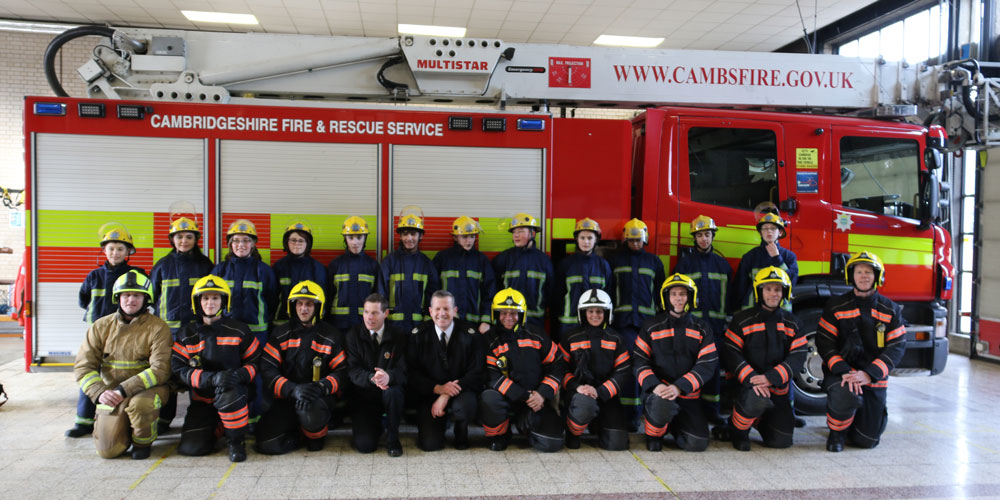 Eleven students have graduated from Cambridgeshire Fire and Rescue Service's (CFRS) Firebreak course, a programme designed to inspire young people in the county.
Students from years 8 to 11 from Jack Hunt School in Peterborough graduated at an impressive pass-out parade at Stanground Fire Station on Friday September 29. They demonstrated their rescue and drill skills in front of proud parents, teachers and senior fire officers, as well as local dignitary Lady de Ramsey.
Group Commander Kevin Napier talked parents and guests through the drills at the event. He said: "It's been a long five days for the group but they've learnt so many new skills, behaviours and attributes, which I hope they take back to their schools and homes alike. I look forward to seeing them in the future on other courses.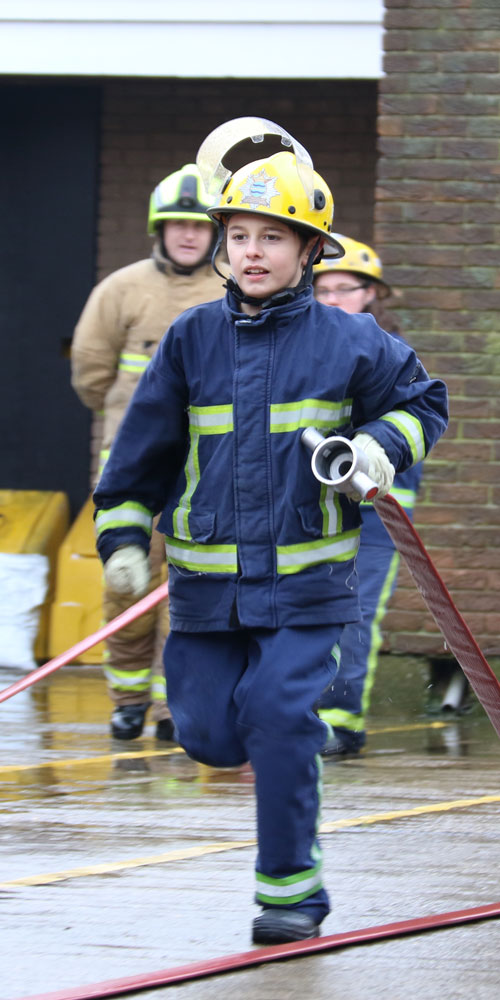 "It's been a fantastic week for Firebreak. This is the first time CFRS has run Firebreak independently and it's been extremely successful. We hope to do it again very soon."
As part of the course, students from the school spent the week with firefighters learning how to use hose reels, ladders and breathing apparatus (BA) as well learning basic lifesaving skills. Students also participated in classroom sessions addressing consequences of behaviour, covering subjects such as road safety.
Home fire safety was also covered, which provided students with things to do in the event of a fire in their own homes, as well as the importance of having a working smoke alarm. Having a good night-time routine in order to prevent a fire; for example, shutting all doors at night to help contain a fire in the event of one breaking out was also covered.
The course also allowed students to immerse themselves in the fire service culture, learning to be part of a team and sharing mealtimes with firefighters.
Assistant Chief Fire Officer Rick Hylton presented each student with a certificate at the event. He said: "The student's hard work and perseverance was evident on the day and they should be extremely proud of their achievements. I am confident that they will take home some vital skills, like communication, team work and basic life support, which will not only boost their confidence but will help in everyday life.
"I would also like to thank Jack Hunt School and Peterborough City Council for their ongoing support and to our instructors for their commitment to supporting young people in our committees."
Also attending the event was Councillor Mac Maguire from the Cambridgeshire and Peterborough Fire Authority. He said: "It was a real privilege to see the students passing out of the first CFRS led Firebreak course. It was fascinating to see what these young people have achieved after spending just five days at Firebreak."
Pamela Kilbey, Headteacher at Jack Hunt School, added: "We are extremely grateful for the support of the fire service in putting on a whole week's course for our students. It was an amazing experience for them to be involved in, and they improved so many of their skills; especially those of resilience and collaboration. I was immensely proud to watch our students perform their drills at the passing out parade and their achievements over the course are an excellent testament to the dedication of the fire service team. We feel very privileged to have been able to benefit from this innovative and highly successful collaboration."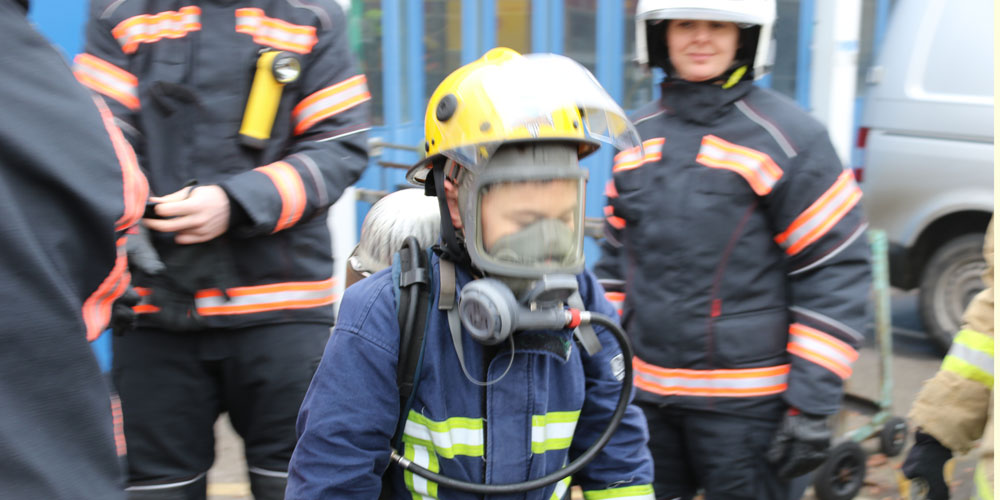 Friday's pass-out parade marks the end of the first course runs solely by CFRS, following a series of successful courses in partnership with Essex County Fire and Rescue Service.

Speaking of the week's achievements, year 11 student Jordan Neaven (aged 15) said: "It's been amazing. When we arrived there were a lot of drills but we've done some really cool things that kids our age wouldn't normally get to do. There are kids from across the school taking part, many who I didn't know, but we've become great friends and gelled really well, becoming one massive team, and did really well at final pass-out."

<!########################################END OF MAIN PAGE BODY CONTENT-->