<!########################################MAIN PAGE BODY CONTENT-->
Warning from Bedfordshire FRS following a spate of kitchen fires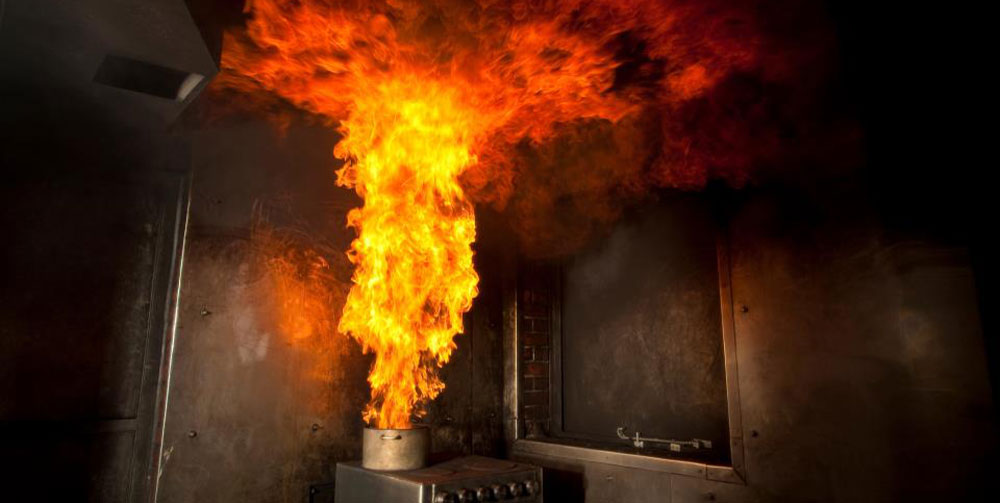 Warning from Bedfordshire Fire and Rescue Service following a spate of kitchen fires
Bedfordshire Fire and Rescue Service are warning people to take more care in the kitchen after a spate of fires yesterday (27th September 2017).
Fire Fighters were called to a fire at a property in Primrose Fields, Bedford at 3.04pm after a saucepan was left unattended and caught fire. A fire crew from Kempston gained entry to the property via the first floor window. They used positive pressure ventilation to remove the smoke from the building.
Crews from Luton and Dunstable attended a residential care home in Whipperley Ring, Luton at 3.17pm after a newspaper that had been left too close to the cooker and caught fire.
At the same time crews in Shefford were also attending a fire caused by cooking at a residential care home in Gothic Way, Arlesey.
Later on in the day at 6.29pm crews from Bedford and Sandy attended a property in Ashburnham Road, Bedford after some cooking was left unattended and caught fire.
Pete Buckingham, Community Safety Team Manager said: "These fires were all unavoidable, don't leave your cooking unattended; if you need to leave the kitchen turn your hob off. Don't be distracted by someone coming to the door and leave cooking on the hob and don't become too engrossed in your tablet or mobile phone that you forget about what you're doing in the kitchen. Make sure you fit a smoke alarm to warn you if there is a fire and don't throw water on hot oil if it catches fire."
These simple steps can prevent accidental cooking fires in your home:
Take extra care if you need to leave the kitchen whilst cooking. Take pans off the heat or turn them down to prevent them overheating and catching fire;
Turn saucepan handles to prevent accidents. This will prevent you accidentally knocking them over and will keep them out of reach of children;
Take care if you are wearing loose clothing. Loose garments can easily catch fire;
Keep tea towels and cloths away from the cooker and hob. These items can also easily catch fire;
Take care when cooking with hot oil. It sets alight easily and can self-ignite if left for too long;
If oil starts to smoke - it's too hot. Turn off the heat and leave it to cool;
Use a thermostat controlled electric deep fat fryer. They allow the oil to get hot enough to cook your food but not so that it will self-ignite;
If your pan of hot oil catches fire do not take any risks. Leave it where it is, turn off the heat if it's safe to do so, then get out and ring 999;
NEVER THROW WATER ON BURNING OIL. It will go up in a fireball that will spread the fire and cause you serious injury;
Double check the cooker if off when you've finished cooking. Leaving the cooker on can cause residual oil, fat or grease to catch fire.
<!########################################END OF MAIN PAGE BODY CONTENT-->