<!########################################MAIN PAGE BODY CONTENT-->
WCoFF Fire Lecture 2019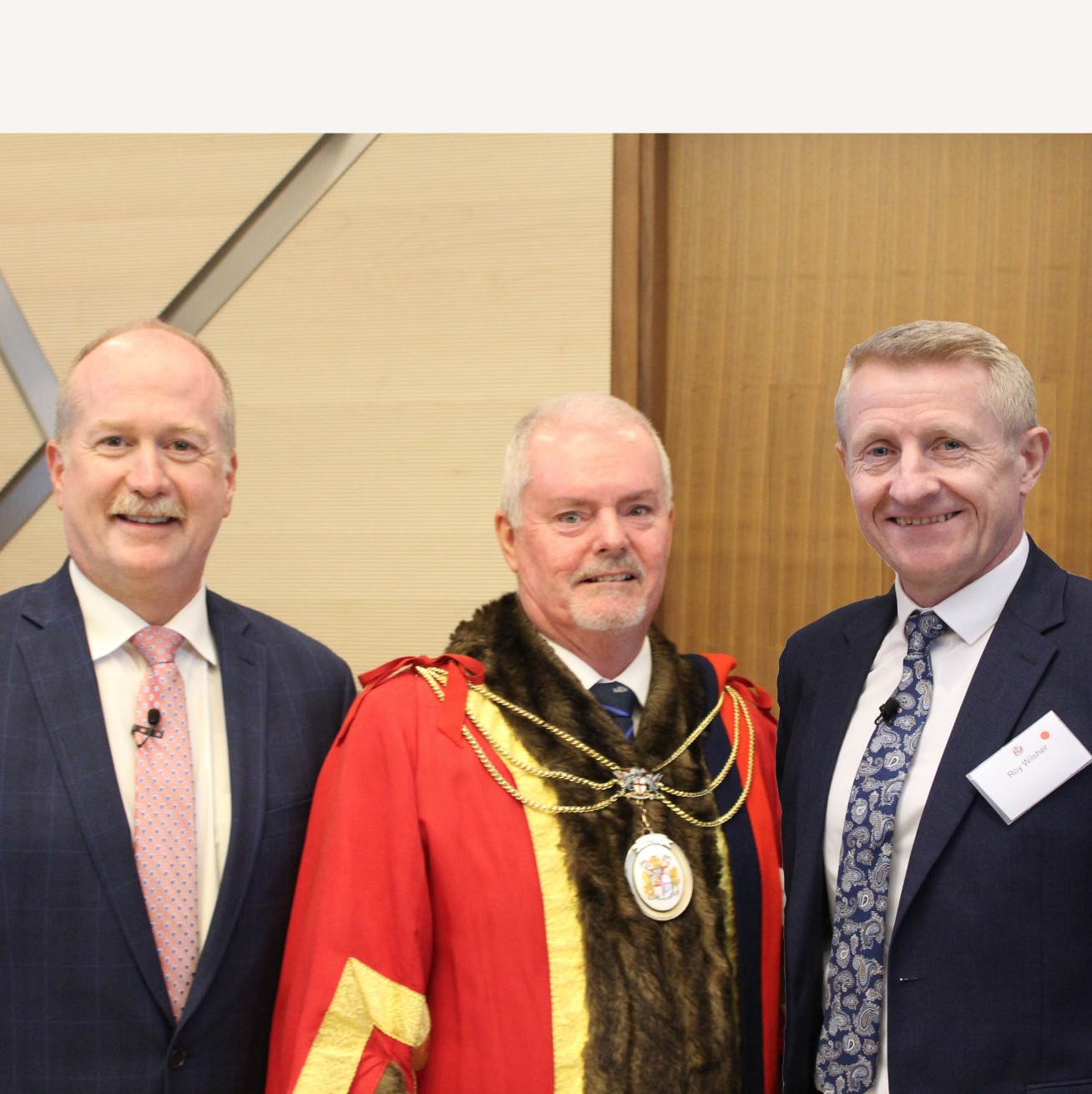 Our Fire Lecture presented on April 30th drew a very large audience to the Aviva Building in the City.
Organised by Liveryman Peter Holland the theme was Future Fire Policy – The Way Forward?. The event was generously hosted by Aviva in their state-of-the-art lecture theatre.
The two keynote speakers were Jim Pauley, President and CEO of the National Fire Protection Association and Roy Wilsher, Chairman of the National Fire Chiefs Council. Details of the lectures will appear in Salamander and images will appear on our Flickr page.
The figure shows our Master, Andrew Mayes JP, together with Jim Pauley and Roy Wilsher.
View the full video of the event below
<!########################################END OF MAIN PAGE BODY CONTENT-->