<!########################################MAIN PAGE BODY CONTENT-->
Surrey Fire & Rescue Service Open Day - Reigate Fire Station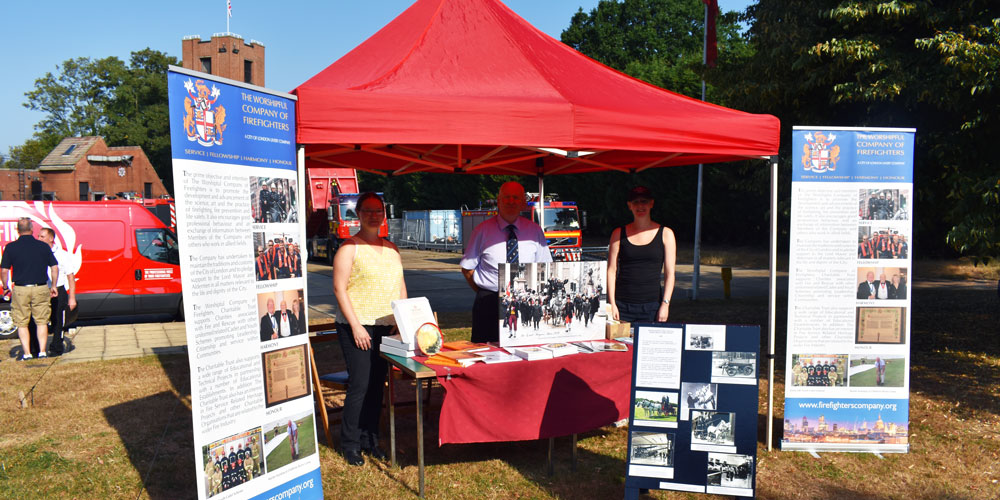 The Worshipful Company of Firefighters was well represented at this Open Day on July 14th. With glorious weather the attendance was estimated to be a footfall of around 8000.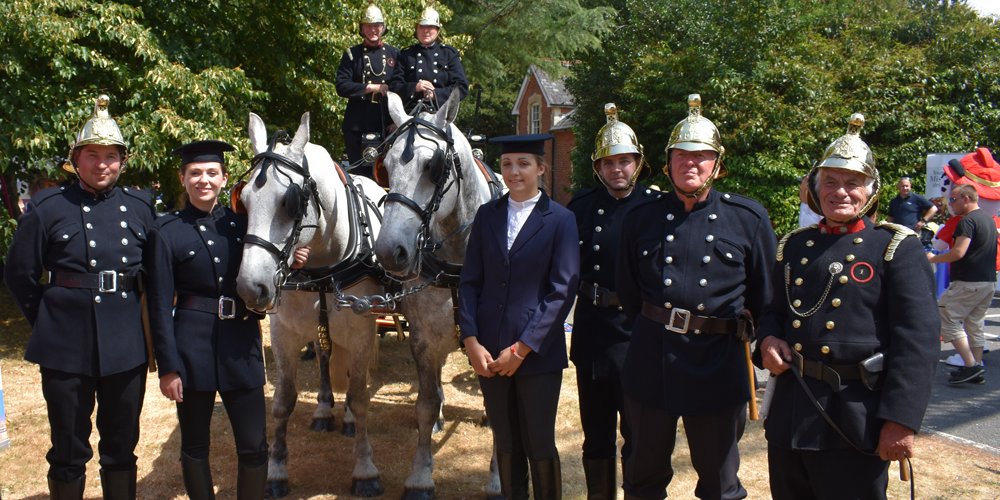 The event saw the launch of The Massey Shaw Historic Firefighting Demonstration Team, with a display by a horse-drawn manual pump supplied by Liveryman Tony Drewitt. The pump was drawn by two 10 year old Percheron cross Friesian horses and the crew gave a faultless demonstration of extinguishing a fire at the second floor level of the drill tower. Commentary was provided by Past Master Hoad, who also recruited a crew from the audience to operate the pump handles.
The Company also had a stand at the event, from which Company information and memorabilia were available.
Many thanks to Tony, his family and colleagues for putting on such a splendid event to raise the profile of the Company and historic firefighting apparatus.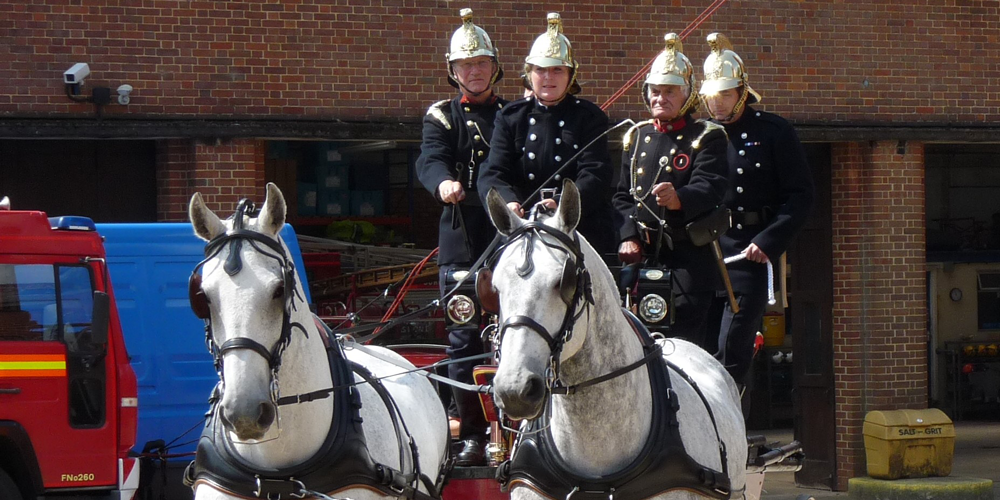 <!########################################END OF MAIN PAGE BODY CONTENT-->